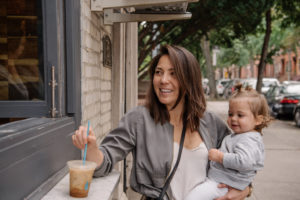 Hi there! I'm Mollie. I live in Brooklyn with my husband Rob and our two amazing kiddos, Lilly and Finn. I love cookies, cocktails, and green things in equal measure, and spend *way* too much time thinking about how to optimize my life. Professionally, I started my career in magazines, then was a cofounder at Birchbox and spent six years building the business. Now I consult with early stage consumer companies on brand strategy and experience, as well as angel invest and advise startups. If you're interested in working together, please drop me a line: molliechen@gmail.com.
Here's a little more about my work experience.
And here's a bunch of pictures of food and kids.
I also send a regular-ish newsletter about all the things I'm cooking, reading, buying, and loving for myself and our family. The posts all hang out on this site, or you can sign up to receive them in your inbox.
Thanks for swinging by!